An array of of suicide bomb attacks believed to be carried out by females (and a male) have rocked different locations in Maiduguri, Borno State, killing 16 and injuring 13 others as confirmed by Mr. Damian Chukwu, Borno State Commissioner of Police.
Giving details, the CP explained that around 10 pm of 25th June, 2017, a male suicide bomber blew himself up close to the Rapid Response Services Office building, a security post of the University of Maiduguri, after gaining access into the University premises.
According to him, the suicide bomber died while wounding three of the university's security personnel on duty.
Less than two later, further explosions were reported at Zanari, Jere Local Government Area on the outskirts of Maiduguri as bombs were donated in a residential building killing eight and injuring 11 people, explained the Police Commissioner.
A female bomber (identified as Becky Edubiwho) is believed to have died at the University of Maiduguri Teaching Hospital, following injuries from the bombing was earlier captured alive.
Armed Police officers have been called up to several locations in London: London Bridge, Vauxhall and Borough market. They are believed to have responded to stabbing and shootings in Borough market, a vehicular collision with pedestrians on London Bridge and an incident in Vauxhall.
A van is said to have mowed down pedestrians on London Bridge. People in the areas of the incident in Vauxhall, London Bridge and Borough Market have been urged by the Metropolitan police to get to safer areas away from the scenes.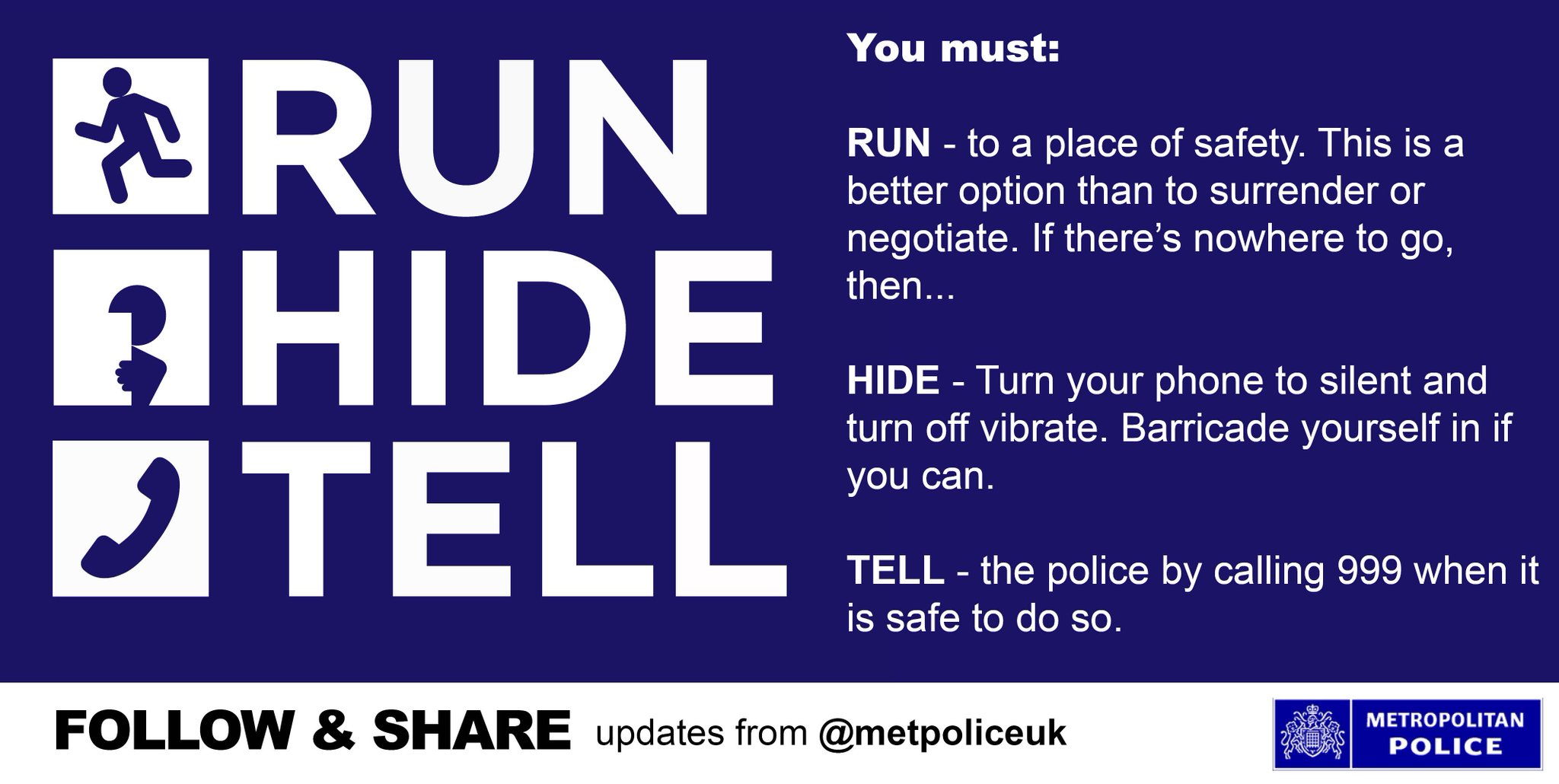 Source: Metropolitan Police twitter feed
Several emergency service workers have been called up to the area with good will messages and help pouring out from public officials and the public.
According to Metropolitan Police twitter page, at 0025hrs 4/6/17 the incidents at #LondonBridge & #BoroughMarket were regarded as terrorist incidents while the incident at #Vauxhall is believed to be an unconnected stabbing to the incidents at London Bridge and Borough Market.